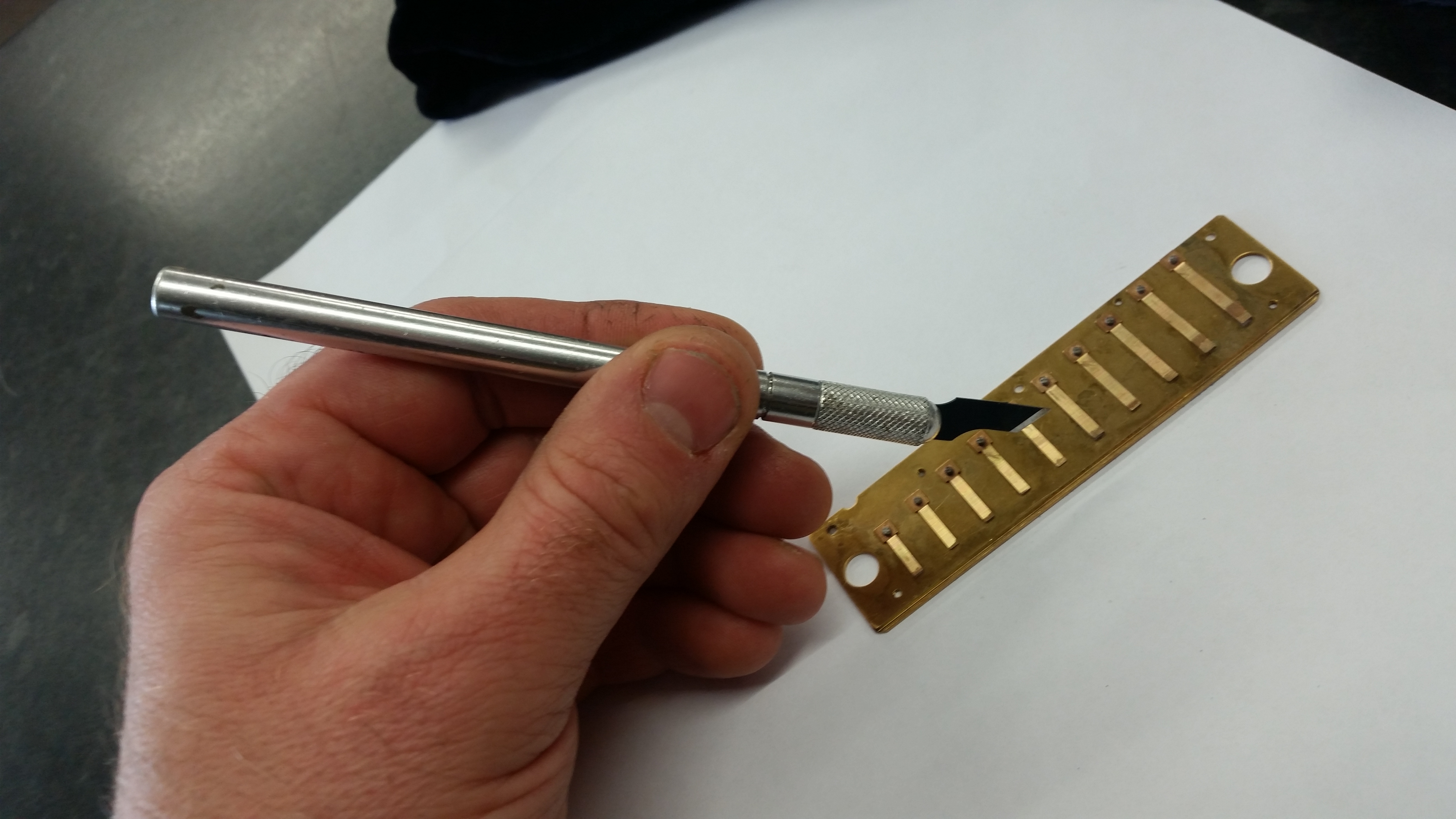 Tuning Knife
£18.00
incl. tax*
This is my preferred method of lowering the note on the reed at the rivet end. It can be very precise and used for very fine tuning. It will take time and practice to get competent at it. but worth the practice.
Category Tuning tools
* Based on residence in United Kingdom. Tax rates for other countries will be calculated at the checkout. Price exclusive of tax: £15.00.