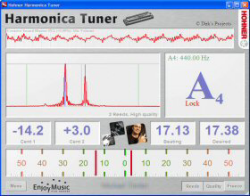 Harmonica Tuner
£0.00 incl. tax*
I dont actually sell this product but endorse it 100%. its the best tuner for Harmonicas there is. You will need to go to the website and download it. Its worth it if your doing high quality tuning.
http://www.dirksprojects.nl
* Based on residence in United Kingdom. Tax rates for other countries will be calculated at the checkout. Price exclusive of tax: £0.00.