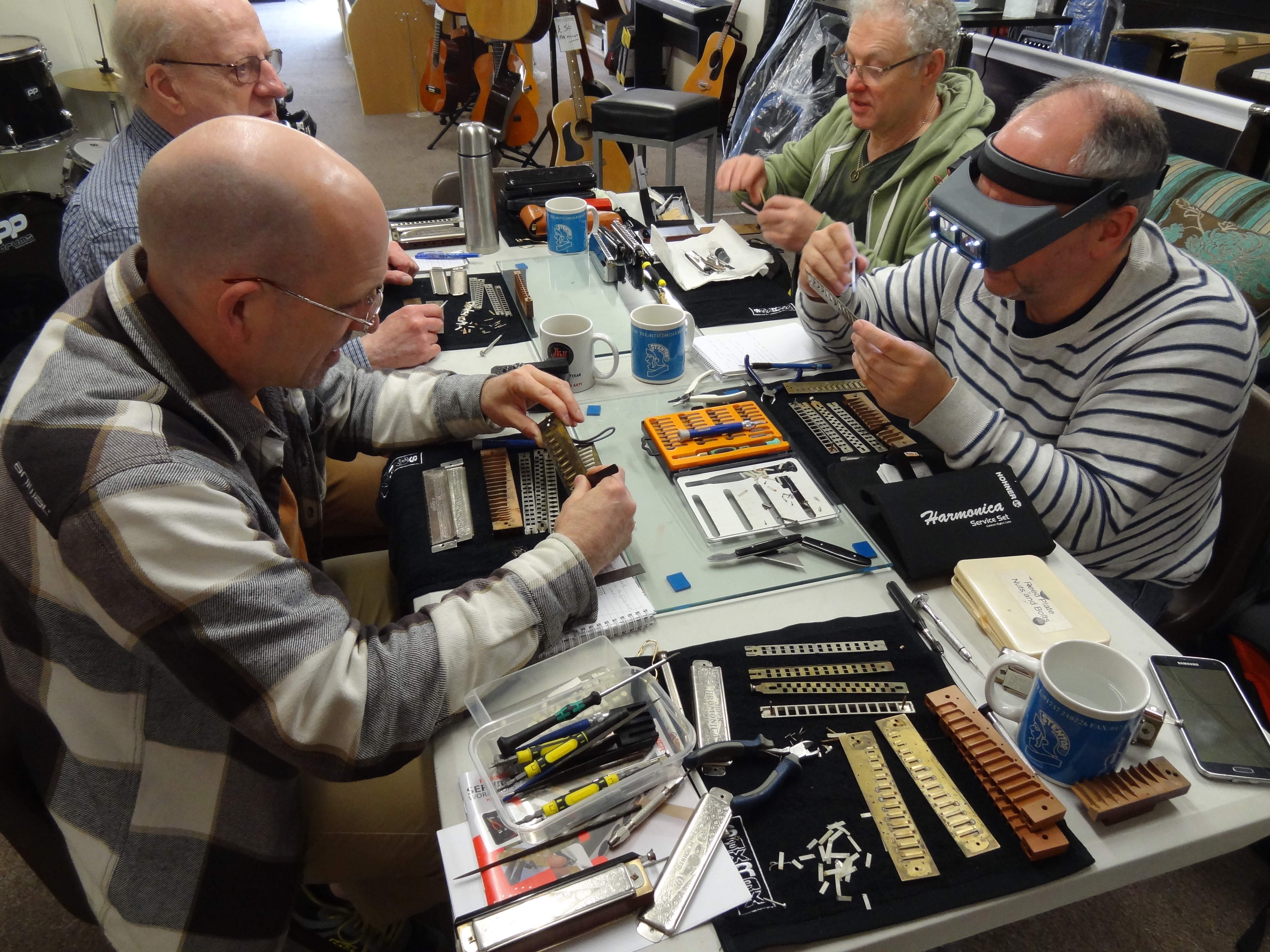 Diatonic Repair and maintenance workshop
This will be the 4th year I have run these popular classes. This year it will be different in that i have reduced the class size to only 3 pupils. This way we can get up close and personal. We will be covering all aspects of repairing a diatonic harmonica. This will include.
Stripping down and inspection
Looking at reeds and replates under the microscope
Gaping shaping and embossing
Cleaning techniques
Flat sanding
Minor mods ie opening the back, conversion to screws
Tuning.
*you will need to bring an old harp to work on.