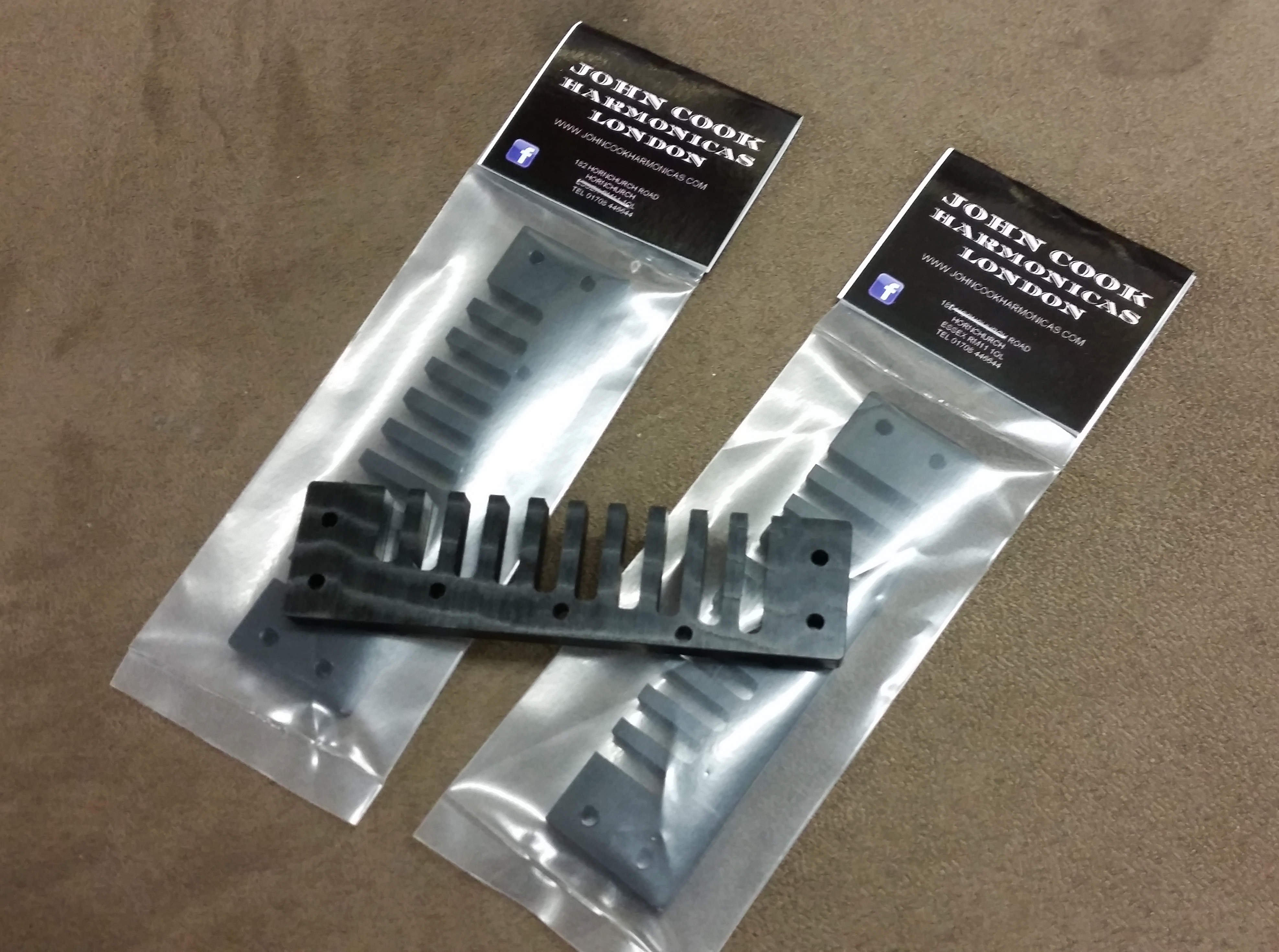 Comb Blank
£21.60 incl. tax*
I have been asked a few times to make some blank combs, undrilled that can be modified by the owner to round the corners, round the mouthpiece, round the back edge, You can drill them for a special 20 or an old marine band, or crossover or MS etc. So I made up a programme. Im callng these "comb blanks" on the website. They are unfinished straight off my CNC. Made for the dabblers. To convert a wooden comb into dishwasher safe harp. Harps that you can put whole into your ultrasonic washer and generally keep hygenic. No more protruding tangs that cut your tongue after a few hours. These are made from Acetal Delrin. Ultra stable, ultra flat, very easy to drill, and sand to your specification. £18 each.

Category Custom Combs
* Based on residence in United Kingdom. Tax rates for other countries will be calculated at the checkout. Price exclusive of tax: £18.00.